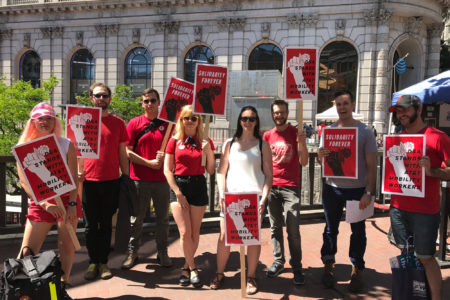 Tens of thousands of CWA members at AT&T have been working without a contract for months. AT&T CEO Randall Stephenson didn't settle by Friday, and the workers went on strike. We stood for worker's rights and joined to support CWA...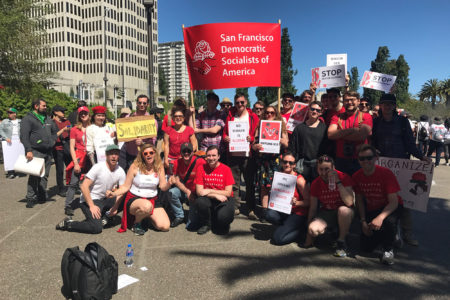 On May 1st DSA joined with thousands of other immigrants, activists, socialists and workers for a march on Market Street to celebrate International Workers Day and A Day Without Immigrants. …and there were good dogs.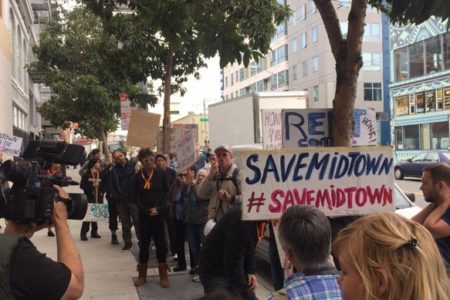 139 Fillmore families are fighting displacement. Midtown tenants have been on rent strike since August 2015, protesting the demolition of their homes, rent hikes 102% on average, and draconian new lease that's streamlined for eviction, abuse and negligence by Mercy...