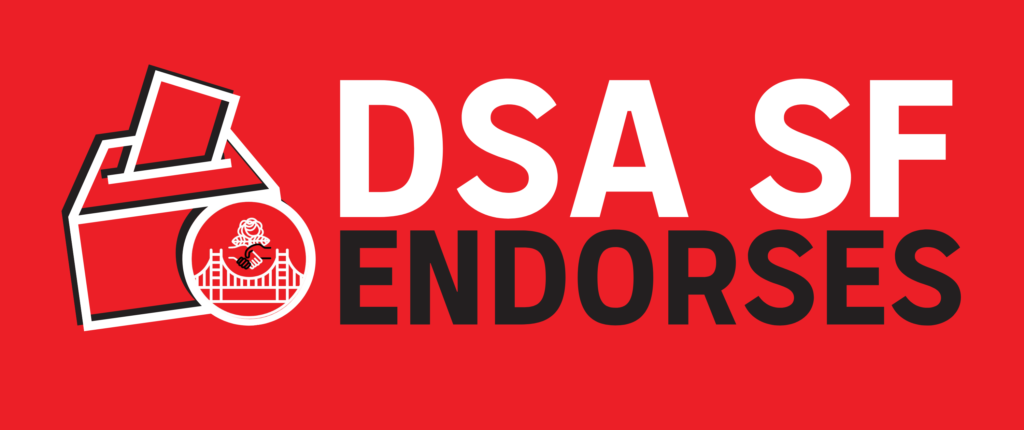 The Fall 2020 Elections are here. California has officially started sending mail-in ballots, as of the first week of October, to all registered voters for the 2020 General Elections. Voting has begun. For this November, DSA SF has backed a few local candidates and ballot measures in San Francisco and for the State of California.
Do not miss your chance to make your voice heard! Each election is a chance for us to build a better and stronger society which benefits us all. Take a look at our endorsements for November's election.
When DSA SF endorses a candidate or a ballot measure, the chapter dedicates a significant amount of its resources and time to winning these elections. The chapter does not endorse a candidate or ballot measure unless our members agree to be a significant part of that campaign. Endorsements are taken very seriously and we hope our members and fellow travellers vote in agreement.
Not registered yet? Register to Vote in San Francisco.
Together we are stronger! In Solidarity!