Events
🌹Wednesday, 8/9 (6:45 p.m. – 9:00 p.m.): August Chapter Meeting (Zoom and in person at 209 Golden Gate Avenue)
🌹Friday, 8/11 (12:00 p.m. – 5:00 p.m.): Office Hours (In person at the DSA SF office, 1916 McAllister)
🌹Wednesday, 8/16 (6:00 p.m. – 7:30 p.m.): DSA SF Free Muni Full Service Ecosocialist Meeting (Zoom)
🌹Saturday, 8/19 (11:00 a.m. – 1:00 p.m.) Homelessness Working Group Office Hours (In person at the DSA SF office, 1916 McAllister)
Reportbacks
Thank you for making the Starbucks canvass a success!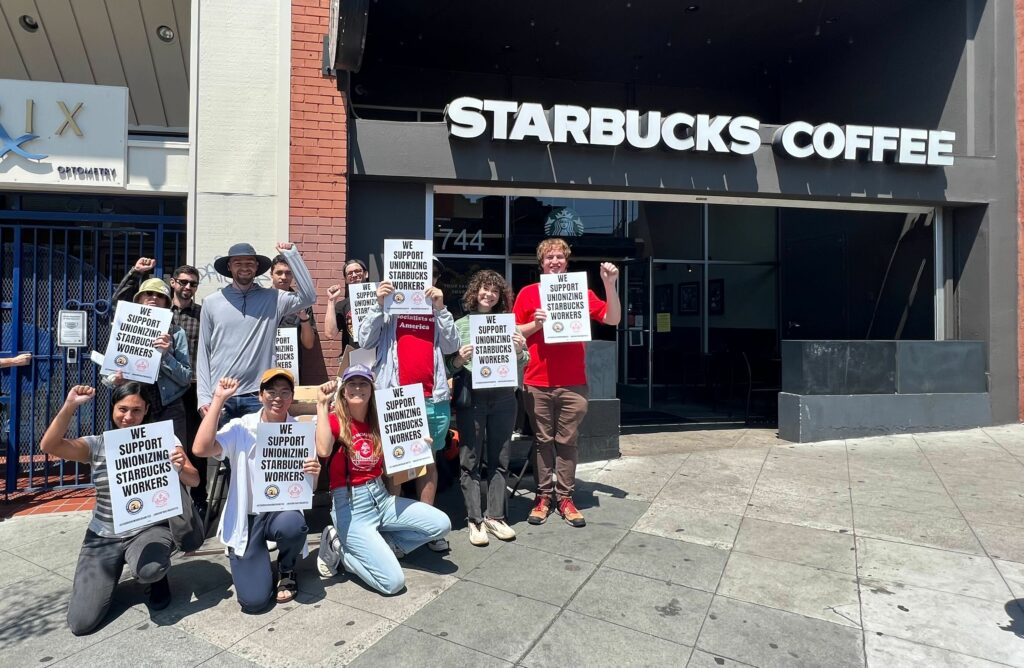 Last Saturday (8/5), DSA SF members met up at the 9th and Irving Starbucks to support the workers' unionization effort. Members canvassed local businesses and organizations in the neighborhood asking them to show their solidarity with the workers. Many were happy to show their support!
Thank you to everyone who made it happen! 🌹
If you're interested in participating in future labor actions and want to keep San Francisco union strong, email labor@dsasf.org, check out the #labor channel on the DSA SF Slack, or reach out to Feng H or britt stern for more info.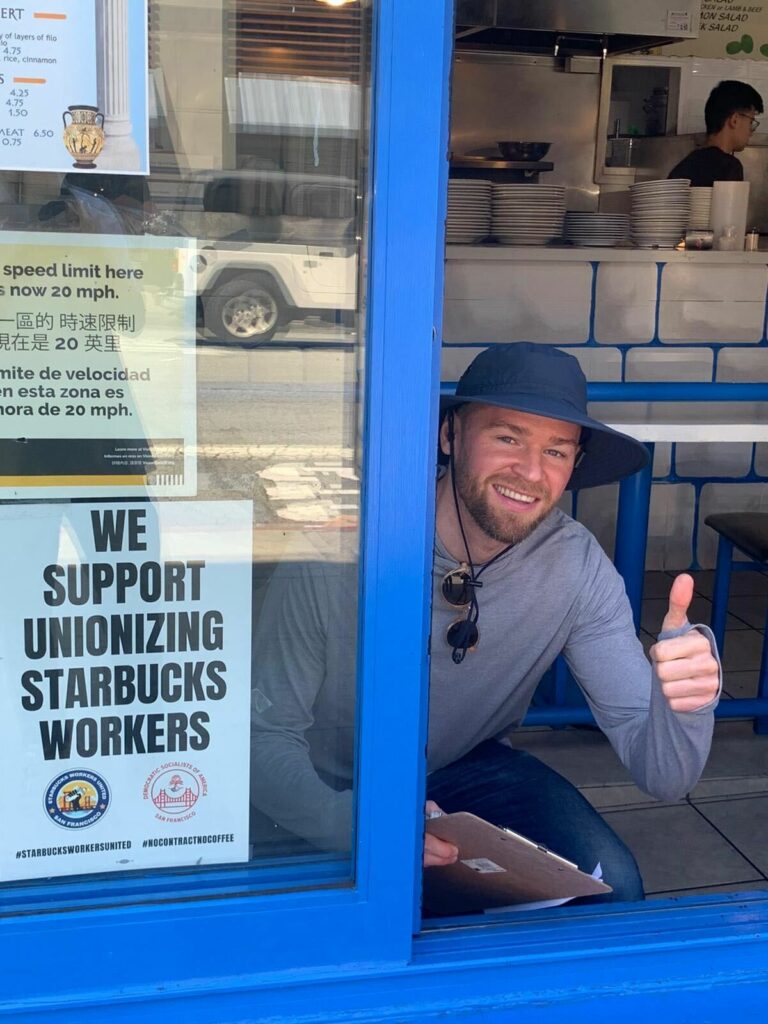 DSA National Convention Updates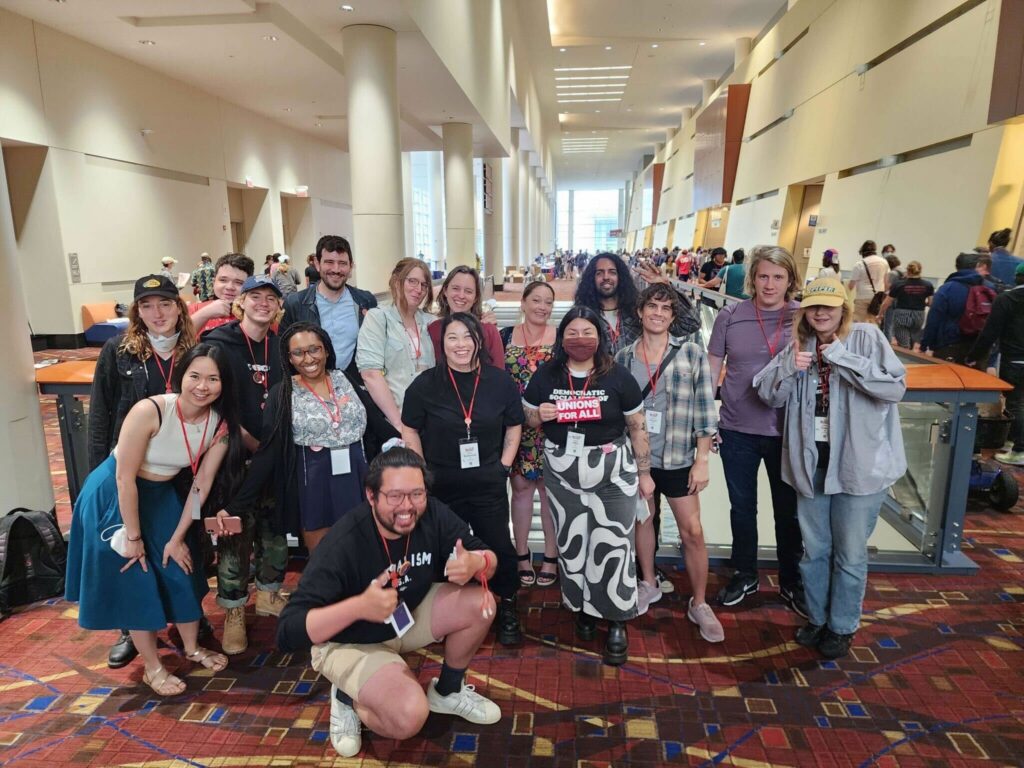 The National DSA Convention took place this past weekend in Chicago. Delegates from across the country, including our very own DSA SF chapter, attended and helped set the organization's agenda for the next two years.
Key wins, in no particular order:
nationalizing public railroads is now part of DSA's platform 🚂
new housing justice priorities, including training tenant organizers 🏠
establishing the Immigrants and Refugees Working Group to coordinate with local and state campaigns for immigrant justice
new priorities for the National Labor Commission as part of a renewed commitment to labor organizing
Thank you to all of the DSA SF delegates who attended and helped represent our chapter!
And last, but certainly not least, huge congratulations to Sam H-L on his election to the DSA National Political Committee (NPC), the highest body of DSA leadership! 
Chapter Coordination Committee Rotations
The Chapter Coordination Committee (CCC) regularly rotates duties among different chapter members. This allows us to train new members in key duties that help keep the chapter running like organizing chapter meetings, keeping records updated, office cleanup, updating the DSA SF website and newsletter, etc.
You can view the current CCC rotation sheet and see who is doing what here. If you're interested in helping out with the day-to-day tasks that help keep the chapter running, fill out this form and let us know what you're interested in!