Events
🌹Tuesday, 5/2 (6:00 p.m. – 8:00 p.m.): Turnout Tuesday for Recommitment Drive (In person at the DSA SF office, 1916 McAllister)
🌹Friday, 5/5 (12:00 p.m. – 5:00 p.m.): Office Hours (In person at the DSA SF office, 1916 McAllister)
🌹Friday, 5/5 (6:00 p.m. – 8:00 p.m.): Button and Sticker Making Workshop (In person at the DSA SF office, 1916 McAllister)
🌹Saturday, 5/6 (11:30 a.m. – 2:30 p.m.): Angela Davis OMCA Tour + Social (In person at the Oakland Museum of California, 1000 Oak Street, Oakland)
🌹Wednesday, 5/10 (6:45 p.m. – 9:00 p.m.) May Chapter Meeting (Zoom and in person at 2969 Mission Street)
🌹Friday, 5/12 (6:30 p.m. – 9:00 p.m.): Revolutionary Selfie: The Red Battalion Film Screening (In person at the DSA SF office, 1916 McAllister)
🌹Saturday, 5/13 (11:00 a.m. – 1:00 p.m.): Homelessness Working Group Office Hours (In person at the DSA SF office, 1916 McAllister)
🌹Saturday, 5/13 (1:00 p.m. – 4:00 p.m.): Homelessness Working Group Sock Distro (Meet in person at the DSA SF office, 1916 McAllister)
Announcements
Reportback from Our First Tech Worker Meetup
The first meeting of the Tech Worker Meetup subgroup of the Labor Working Group was attended by nearly 30 tech workers from a variety of backgrounds, from prospective members to organizers from the Alphabet Workers Union. We discussed the recent turmoil in the tech industry and the growing opportunity for new organizing in tech. Stop by #tech-talk in the DSA SF Slack or contact Jason Prado at jason.prado@gmail.com if you are a tech worker interested in joining the group. The next meetup will be scheduled for the end of May.
UESF Informational Pickets This Week!
DSA SF stands with SF educators who are organizing for raises, improved working conditions, and the schools students deserve. UESF is putting on informational pickets every day this week at 50+ schools all over the city to talk with parents and community members about why this contract fight is important and how we can take action together to win the schools SF's students deserve. Click here to find an informational picket near you!
These pickets will be taking place outdoors. Masks are optional.
Upcoming Chapter Elections!
We're back with a 🌹 Convention Update 🌹 your easy guide to what's happening with convention this week and next!
Ongoing:
– Nominate Steering Committee and Grievance Officers http://dsasf.org/officernomination
– Nominate Delegates to National Convention http://dsasf.org/conventiondelegate
Coming up this week:
– Wednesday, 5/3 – Pre-Convention Discussion & Workshop (Hybrid) – Drop-in when you can for open discussion, Q&A, workshopping priorities and charters, whatever folks bring!
More at https://dsasf.org/conventiontimeline
Sign Up to Distribute Socks with Homelessness Working Group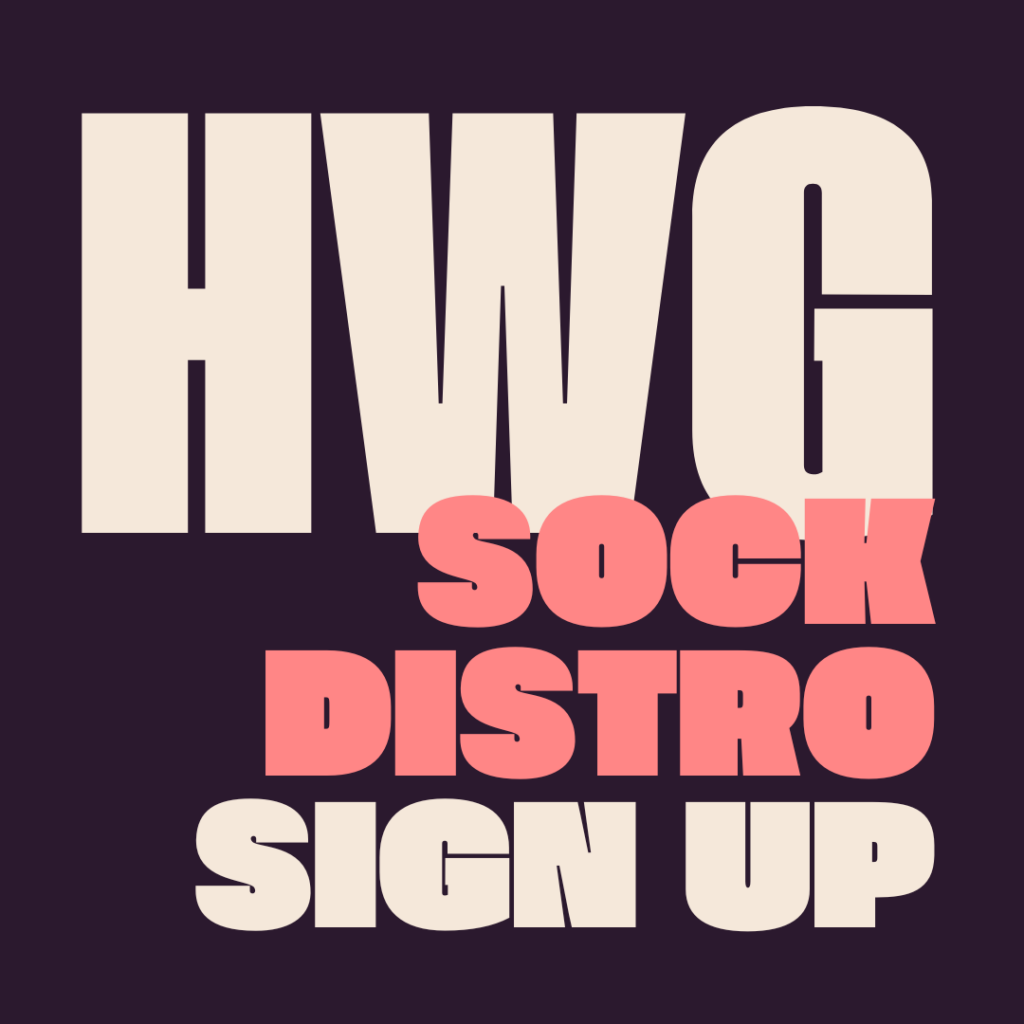 Come do sock distro with HWG! DSA SF's Homelessness Working Group is currently organizing a sock distribution, and restarting our chapter's efforts directed toward connecting with our homeless neighbors. We'll be low-key training chapter members about our specific approach to mutual aid and street solidarity, as well as building capacity for this and, potentially, more expansive mutual aid projects in the future! Sign up here!
Join the Tenant Organizing Provisional Working Group!
Overlapping TANC and DSA SF members have come together to start a Tenant Organizing Provisional Working Group! Our goal is to build a cadre of well-versed tenant organizers in DSA SF that will help us reach mass tenant organizing efforts in order to fight back against the landlord class, in San Francisco and beyond. Join your neighbors in the tenant organizing movement by joining our slack channel #Tenant-Organizing!
Button and Sticker Making Workshop
Join DSA SF's Communications and Chapter Coordination Committees (CCC) on Friday, May 5th from 6:00 p.m. to 8:00 p.m. for a button and sticker making workshop at the DSA SF office at 1916 McAllister! No experience required.
We'll be making buttons and stickers with various designs, and will show you the step-by-step process on how to make each of them. We'll also have set designs ahead of time for you to choose from, but other designs that promote socialism are also encouraged.
Due to limited space at the office, registration is required here. We hope to see you there!
OMCA's Angela Davis Self-Guided Group Tour
Join DSA SF's Communications Committee and AfroSocialists and Socialists of Color Committee for a self-guided group tour of "Seize the Time" by Angela Davis exhibition at the Oakland Museum of California (1000 Oak St, Oakland, CA 94607) on May 6 at 11:30 a.m., followed by a social at Mad Oak Bar 'N' Yard. Spots are limited for the group tour, so please RSVP here! All are welcome to join for this tour.
East Bay and SF DSA Social at Anchor Public Taps
DSA SF will be hosting a cross-bay social at the Anchor Stream Public Taps at 495 De Haro Street on May 17th at 6:00 p.m. with East Bay DSA! Come hang with your fellow comrades from the East Bay and enjoy some union-made brews. RSVP here!
Free Outdoor Screening of Harlan County, USA!
Join DSA SF's Labor Working Group on May 31st at 8 p.m. in Kerouac Alley for a free outdoor screening of Harlan County, USA, Barbara Kopple's unforgettable documentary of a coal miners' strike! Register to attend here.