Comrades,
For over a year, Amazon and Google workers have been organizing to end their companies' $1 billion contract with the Israeli military and apartheid government. Through their contract, Amazon and Google help the Israeli government surveil Palestinians, expand illegal settlements, and inflict violence on Palestinians under siege and occupation.

The message is clear: tech workers do not want to build technology used to enable Israel's oppression of Palestinians. Join us this Thursday, September 8 at Embarcadero Plazaalongside tech workers and Palestinian organizers, who will lead direct actions at Google and Amazon offices in San Francisco, Seattle, and New York City. Communities and workers will stand together in solidarity against this harmful contract. Learn more here!

To join the contingent for DSA SF (members in good standing only), use this link for the Signal group chat. Hope to see a lot of you there as we stand in solidarity with the Palestinian diaspora and Palestinians on the ground.
Solidarity,
DSA SF Comms Committee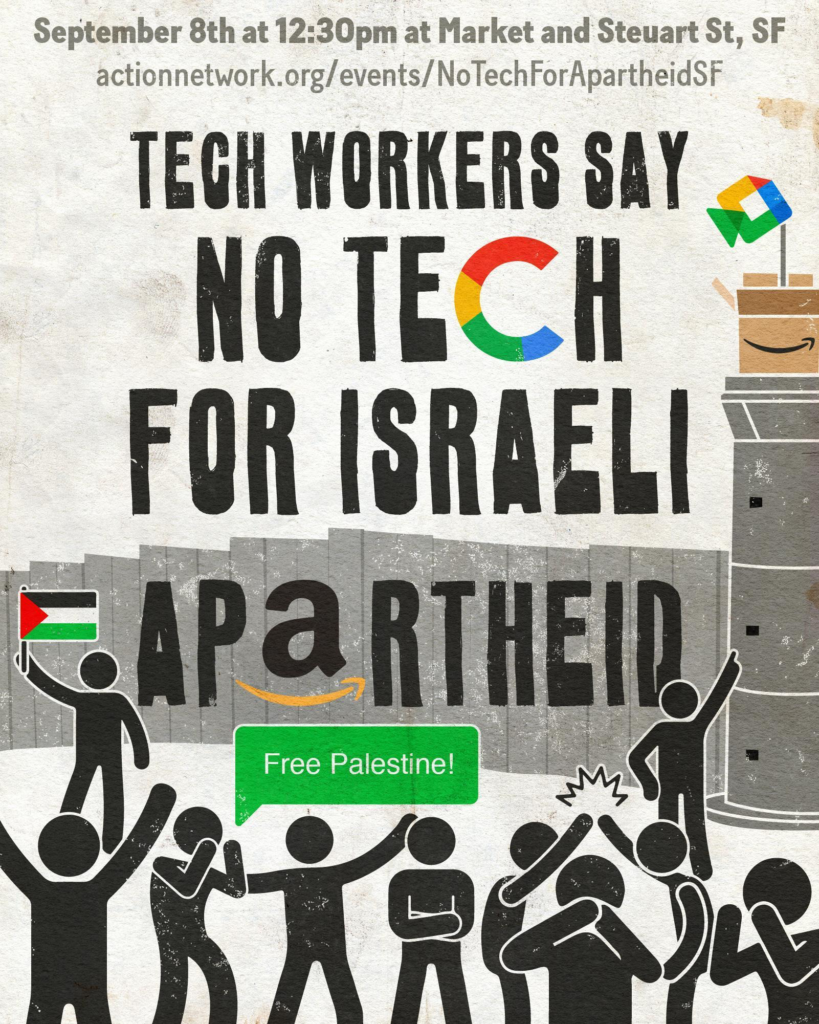 E
🌹 Thursday, 9/8 (12:30 p.m.): No Tech for Apartheid (in person at Embarcadero Plaza)
🌹 Thursday, 9/8 (6:00 p.m.-7:00 p.m.): What is DSA? (Zoom and in person at the DSA SF office on 1916 McAllister)
🌹 Saturday, 9/10 (11:00 a.m.): Empty Homes Tax Lit Drop and Blowback Podcast Discussion (in-person, Sunset Reservoir Playground at 24th Ave and Ortega)
🌹 Wednesday, 9/14 (6:45 p.m.-9:00 p.m.): September Chapter Meeting (Zoom and in-person at 518 Valencia)
Announcements
Join us to lit drop for People First San Francisco and to discuss the latest episode of the Blowback podcast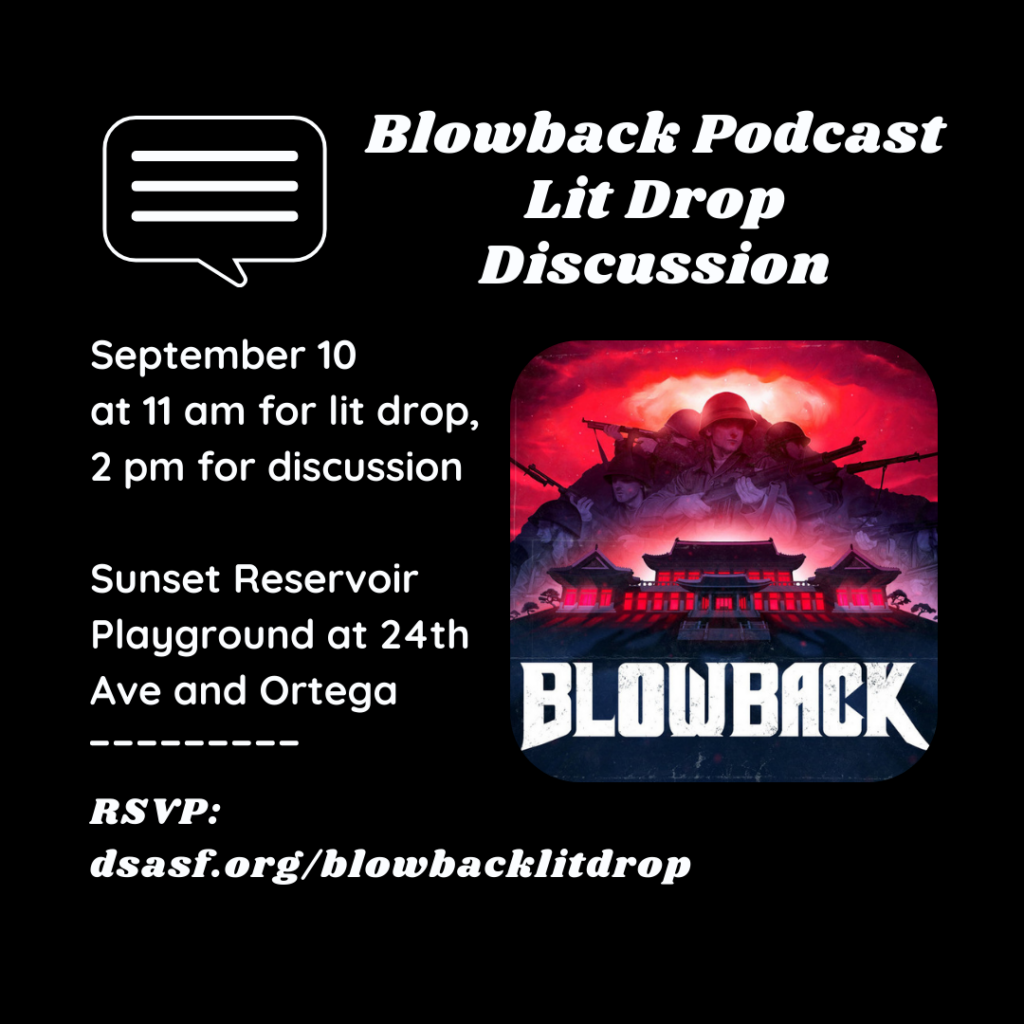 DSA SF now has a Protect Abortion Working Group
DSA SF now has a provisional Protect Abortion Working Group. The provisional co-chairs are Ellie G and Alyssa A, and initial plans are to organize pro-abortion actions in coordination with other groups including CA-DSA and National, hold a teach-in for the chapter, and organize mutual aid to support people seeking abortion access. To get involved, join the #abortion-working-group channel in DSA slack – we'll have lots more updates about the working group's plans and actions in the weeks and months to come.
Contribute to the DSA Labor national labor solidarity fund to help support local strikes and union drives across the country!
DSA Labor is launching the national labor solidarity fund, a collective resource for all DSA chapters to use in support of local strikes, union drives, and other forms of working class struggle. All we have is us – pitch in to make sure labor can keep up the fight everywhere, including upcoming strikes at Starbucks, Amazon, UPS, and more!
You can also get some sweet socialist merch for your contributions! DSA Labor has stickers and buttons available now, and you can pre-order t-shirts and tote bags. Proceeds from DSA Labor merchandise sales will go towards our labor solidarity fund!
The next chapter meeting is on Wednesday, September 14!
Join us on Wednesday, September 14 at 6:45 p.m. for our monthly chapter meeting! As usual, this will be a hybrid meeting – you can register to attend on Zoom using the link below, or come to the meeting in person at 518 Valencia. More details to come on the agenda in the days ahead!