DSA SF offers two options for addressing perceived behavior problems within our organization:
First, there is our Conflict Resolution (CR) Committee team that offers informal peer counseling to discuss your concerns in a confidential, supportive meeting to help you sort through your experience and determine options for addressing the problem behavior. See the section below for a detailed description of the CR Committee's services.
To request conflict resolution peer support, please use our Conflict Resolution Request Form.
Second, there is also a formal complaint process for reporting serious violations of our Code of Conduct

 that requires investigation by our elected Grievance Officers (GOs) and potential disciplinary action. If you are looking to file a grievance, or if you're not sure whether you want to file a grievance or request Conflict Resolution peer support, 

please click here.
Also, for a side-by-side comparison of the two options, please click here

 to view a chart that may help you better understand which of these options you want to pursue.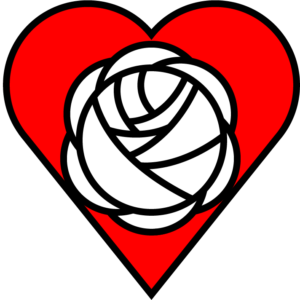 What is the Conflict Resolution Committee?
The Conflict Resolution (CR) committee is an all-volunteer group of your comrades who offer structured, informal paths to de-escalation and resolution of conflict within the SF DSA chapter. CR is also available to support those who would like to check-in individually in order to discuss a particular concern or issue. All CR experiences are confidential. There's no issue too small, so please reach out to us!
Important disclaimers about Conflict Resolution
CR is not a professional service. CR counselors are a group of volunteers with a variety of experiences. CR is not a substitute for professional therapeutic services.
CR is never mandatory. If a conflict resolution request involves more than one person, all parties involved must agree and be willing to engage in the process.
CR does not administer disciplinary action. CR does not provide any disciplinary action and is in no way associated with any disciplinary body of DSA.
What services does CR offer?
Individual meetings – two CR counselors will meet with an individual for the following purposes:
General check-in: a space to check-in with CR counselors about how you're doing, anything you might be struggling with, and to receive general support.
Interactions: helping to clarify and process an interaction you had, and/or an ongoing issue you're dealing with.
Experiences: talking through an experience that left you feeling confused, uncomfortable, frustrated, upset.
Conflicts: thinking through possible next steps regarding a conflict (e.g. to request mediation with additional people, and/or to receive support and guidance for understanding SF DSA's formal grievance procedures).
Boundaries: receive support communicating boundaries to others or to develop a plan regarding your boundaries with others.
Communication: better understanding your communication style and how to best communicate with others.
Facilitated mediation
Two counselors will facilitate a mediation between two (or more) people to help resolve misunderstandings, conflict, and/or help improve communication between individuals. For information about the process that occurs prior to a mediation, please see "For mediations involving additional people" under "I filled out a Request Form online. Now what?"
I filled out a Request Form online. Now what?
Within 24 hours you will receive an email that your request form has been received by the CR committee.
Within 72 hours, two CR counselors will be assigned to you and will reach out to coordinate a time to check-in with you.
You and the CR counselors will determine the next steps (e.g. an individual meeting with you, scheduling a mediation with involved parties etc.).
For mediations:
A mediation meeting between two (or more) people may occur after individual meetings with the involved parties or may occur directly following a request. This will be determined in a conversation with yourself and your assigned CR counselors.
For mediations in which there are individual meetings prior to a mediation:
If after your initial individual meeting you decide to request a mediation with another individual (or multiple individuals), your two assigned CR counselors will reach out to the other party/parties to determine if they would like to engage in the mediation process.
If the other party/parties agree to mediation, then the two CR counselors will meet with each party individually to discuss the issue and prepare for the mediation (these advance meetings help ensure that those participating in mediation will work to create a safe and respectful environment).
Mediation with all parties and the CR counselors will be scheduled.
Other services provided by CR
Upon request of a DSA SF committee co-chair, CR can arrange to have 2 counselors attend a regular committee or WG meeting to observe and provide feedback about how well the meeting seems to be functioning with regard to productive interaction among group members. To request a CR observation meeting, use the Conflict Resolution Request Form and indicate a request for "Committee or WG Observation." Provide a contact email for the CR counselors and include your committee or WG name, a brief description of the perceived problem issues and at least 2 upcoming meeting date/time options for CR to attend (pending counselor availability).

CR has also agreed to be notified by the online monitors when DSA SF chat spaces have been temporarily shut down due to uncomradely conversation. The monitors will provide chat participants with a link to the Conflict Resolution Request Form in case they would like to arrange for counseling and/or mediation regarding the online conversation. CR also may elect to post a link to helpful communication resources in the chat when it reopens.
How do I join the CR Committee and become a volunteer Counselor?
Email our Committee Co-Chairs at conflictresolution@dsasf.org to let them know you are interested in learning more about what we do and how to get involved.
Are you or someone you know in crisis?
If it's an emergency, please call 911 or go to your nearest Emergency Room.
For all other concerns:
If you or someone you know is feeling like hurting themselves, please call the SF Suicide Prevention Hotline (415-781-0500).
For more resources related to crisis please visit this website: http://www.mhbsf.org/resources/
Resources
Check out our page on Fog City Rose to learn skills about how to communicate with others more effectively, manage conflicts and work towards building a healthy community.